Bryan Young Plumbing has dedicated teams ready to tackle your next commercial project. Recent commercial projects we've completed are Shops at the Old Faire in Redmond, Sunriver Brewing Company and The Pines at Sunriver, remodels of commercial space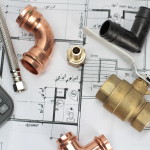 in NWX and Bordon's corner, the new Oregon Spirit Distillers and more.
Contact Crystal if you'd like to submit plans for your project: crystal@byplumbing.com or call the office to schedule a job walk  541-317-5852.